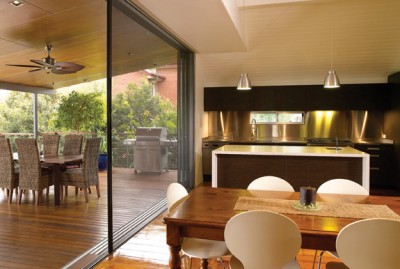 Brand Profile
Centor has solved the problem of screening large openings with its horizontal retractable insect and sun screen system options. Openings as wide as 24' can now be effectively and unobtrusively screened, with the robust system operating with just the touch of a fingertip.
The screen can be opened and shut from any height on the stile, so even small children can operate it. By using a cable system versus a spring loading to control the operation, the screen remains firmly in any chosen position across the opening. This is thanks to Load Balancing Technology™, developed by
Centor.
Learn more about adding a Centor Screen System to your door today.
Source: Centor Screens