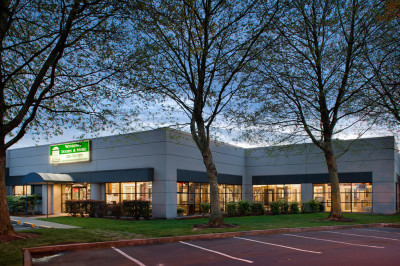 Hours and Location
Please Note New Showroom Hours
Open 9:00 AM–4:00 PM, Monday–Friday (by Appointment)
---
To schedule an appointment please contact your sales consultant or email info@windowshowroom.com or call 206-782-1011
---
Windows, Doors & More Showroom
5961 Corson Ave. S. #100
Seattle, WA. 98108
The showroom is conveniently located near I-5, just two miles south of the I-90 interchange at the end of the Michigan/Corson Exit (#162).
Seattle Design District
Windows, Doors & More is a part of Georgetown neighborhood's Seattle Design District, which is becoming the heart of luxury home design and décor for the Pacific Northwest.
Collaboration
As a part of this community, we are able to collaborate with neighboring architects, designers, contractors, craftsmen, residential and commercial owners, and vendors who specialize in creating strong and memorable spaces. This atmosphere intimately shapes the way we understand our clients, our products, and greater trends in home design.
Interactive Experience
As your local source for high-quality doors and windows, we strive to facilitate a personal and interactive buyer's experience, and do so, by inviting you to come visit us. In our window showroom, you have the immediate advantage of meeting with our expert consultants and encountering door and window products in their natural surroundings and experiencing them first hand.
Inspiration
In displaying doors, windows, screens, skylights and other home and commercial products, we hope you feel inspired. We want to give context to your vision while providing valuable and practical information uniquely tailored to your project. Whether you're an architect, contractor, interior designer or homeowner, we hope you come visit our large window showroom, so you can sample some of the unique and exquisite doors and windows near you, and enjoy area arts and culture while you're at it.