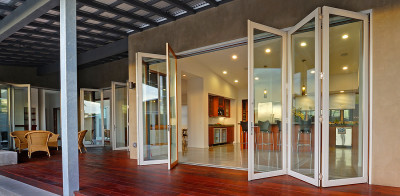 Big openings have become commonplace on projects in our market.  Bi-folding, Multi-slide, Pocketing, Lift-slide and other configurations of big doors require a high degree of expertise to be installed properly to assure flawless operation and longevity.
Our trained installers can provide a turn-key solution assembling and installing the product into your opening.  Or, if you just need some direction, we can provide a 'Installation Consultation' to provide jobsite guidance to your installation crews
Pricing is on a per project basis.  Please contact your sales consultant for further information.