Layered Windows as Focal Points in Design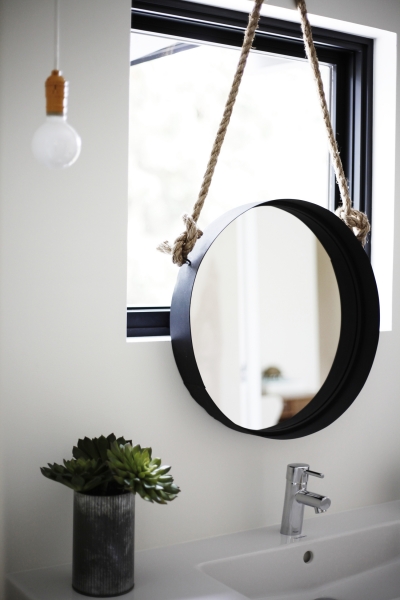 We often like to say that windows and doors are the only element in a building that touch both the outside and inside of a home at the same time.  They are multifaceted; functional, practical, beautiful and exciting.  Among their many wonderful and useful aspects, windows can also be seen as frame for the view outside, add character and style, or a pop of unexpected interest.
Photo Source: Magnolia Remodel. Photographer: Mark Woods
In these inspiring designs and images, we are seeing windows used as an architectural element and/or interior design focal point.  Window placement with planned built in objects in front of, or among the window's viewable glass can be another way to add appeal to a room.  
We just love these inspiring homes that show off windows with such unique placement and unexpected appeal, as part of the layering vignette in a room's design. 
Photo Source: Houzz.com
Without having any attachment directly the frame or glass, windows can be used in this layering element of design with no implications.  What a great way to add depth, interest, and unexpected to an possibly ordinary part of a home that (as we see here) is truly far from ordinary!
Photo Source: Lochwood Lozier Custom Homes
Lochwood Lozier's 2015 425 Magazine Idea House features an over-sized picture window as the frame behind the master bath tub, looking down on the courtyard below.  This is also a great location to use switchable or translucent glass that can go from clear to opaque with the press of a button. Learn more about switchable glass HERE.  
Whether a window is a part of the design as a focal point or a layering component, both can be subtle, yet unexpected.  Adding a window behind cabinetry or shelving in a kitchen is a great way to add light, sparkle, and pop to your room, while being space saving and practical at the same time.  A win-win!
Photo Source: http://www.apartmenttherapy.com/10-ways-to-make-your-new-kitchen-really-stand-out-216287
Photo Source: Better Homes & Garden
Photo Source: HGTV
There are a few things to consider beyond the design and style of your windows, if you are going to attempt a layered window element in your project.  Tempering, glass pane thickness, and operability/egress compliance are just a few of the technicalities you may want to look into. 
If you have a question about a unique window application you are designing, feel free to contact us for any added insight you may need.  Our consultants can take a look at any concepts you are working on and make suggestions for manufacturers, brands, or materials you may want to incorporate to make your ideas come to life!
We look forward to seeing how you choose to incorporate an unexpected window layer or focal point in your next project!