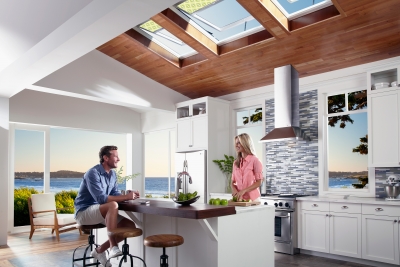 I'm often intrigued by the stories I hear from customers about their windows.  It seems every window has a story.  We look forward to sharing those stories and insights in this blog.
Every day we talk to architects, home builders, remodeling contractors and homeowners about their window and door needs.  It's amazing to compare all the unique and interesting opportunities presented to us.
Some windows are there to complement the aesthetics of the architectural design of the home.  We see traditional and contemporary, mid-century and historic homes and businesses.  We have products for all of those and more.  We can review the architectural style of your project and discuss the type and configuration of windows that might work best.   
Some windows are strategically placed to allow a view or maximize the daylight coming into a space.  We understand glass and glazing and can help "tune" the windows of your home to control light, heat and glare.  We even have electrically controlled glass that can switch from clear to translucent or can tint at the touch of a button.
Some windows are used to meet codes, for instance egress in a bedroom.  We understand codes including safety glazing, egress codes and the complexities of the energy codes.
Some windows are there to allow ventilation.  We have windows that slide from side to side or up and down, tilt, turn, project in or out, or can put a ventilator in the frame to allow fresh air without ever opening the window. 
Some windows are used to control the elements.  We have solutions for sound control, high winds and driving rain, and thermal control to keep heat and cold either in or out depending on the time of year and your climate control needs.
Often, all of those considerations are part of the story.
At Windows Doors & More we provide quality windows from a variety of manufacturers.  Each has unique products that vary in materials, performance, aesthetics and price.  When we talk to customers we believe our job is to help you find the right products to meet your specific needs. Sometimes those needs are easy to meet; sometimes not. 
Often one need offsets another criteria, such as wanting a specific material (let's say aluminum) but also needing to meet energy codes.  In a case like that, we find ourselves enhancing the glass in the window to provide better overall thermal performance, or providing insights into the energy codes to help you navigate the different paths to compliance.
We work with architects, home builders, remodeling contractors and homeowners to explore possibilities and provide solutions that both fulfill dreams and satisfy requirements.  Our showroom displays a wide variety of products ranging from simple to special and from functional to fun.
One area where we have seen a dramatic increase in sales is big doors.  We showcase sliding and folding doors that take the place of walls when closed and open wide to connect indoor and outdoor spaces.   We have big doors in wood, aluminum, vinyl and combinations of those materials.
We also know that every customer is as unique as their window needs.  If you want to be educated we can provide all the technical information, available options, and product knowledge you could ever ask for.  If you want us to provide our recommendation based on your needs our experienced and professional sales staff has likely encountered situations similar to yours and will be happy to make recommendations to meet your needs. 
While our main business is selling to home builders and remodelers, we're happy to sell to homeowners and can even provide installation services if you need it.
We've been providing windows and doors in the Puget Sound market for over 20 years.  We've likely provided windows to a home or building you have been in at one time or another.  Some are modest and some are on covers of luxury living magazines.  Every customer is important to us and we know that every window has a story.  We want to hear yours. 
With this blog, we plan to share our industry insights, fun stories, inspirational images, and technical tools and documents that will help you in your window and door selection process.
Lastly, come in and visit our showroom (recently chosen as one of the best in the country by Window & Door Magazine) and experience for yourself the broad selection and personal attention you can receive. 
We look forward to seeing you,

Rick Locke, President
Windows, Doors & More